Michael Carroll
Senior Vice President
Group Publisher

Tim Scannell
Editorial Director

Jamison Cush
Chief Editor

Julie Powers
Interactive Design Manager

Jeff Dunn
Staff Writer

Sarah White
Assistant Editor

____________________
Contributors

Vince Font
Barney Morisette
Craig Mathias
Andy Patrizio (West Coast)
Dragan Petric (Europe)
Hannah Becker

TechnologyGuide Media Group

Jerry Jackson
J.R. Nelson
Ed Hardy
Sarah Meyer
Laura Hicks
Jacqueline Emigh
Grant Hatchimonji
Mike Wall
Ed Green

____________________
Sales & Marketing

Mark Barreca
Advertising Sales Director

Daniel Castello
Product Marketing Manager

____________________

TechnologyGuide Office Locations

Main Office/Test Lab
275 Grove Street
Suite 1-150
Newton, MA 02466

Mid-West Office
400 Techne Center Drive
Suite 103
Milford, Ohio 45150
TechnologyGuide builds upon the strong and reliable reputation of the group's six vertical product news and in-depth review sites to expand into a wide range of new and exciting technology areas in both the consumer and business markets. It also focuses on the applications and implications of technology so that readers can make buying decisions based on their needs and situations.
The site approaches technology coverage from three angles: Product categories, a Lifestyle Channel and a Business Channel. As a result, users can quickly find specific information and reviews on the latest notebooks, tablets, smartphones, cameras, printers, games and software. They can also locate product-related news and other information relates to Lifestyle or Business applications.
In the Lifestyle section, editors and writers focus on technology developments and products that relate to home & family, health & fitness, entertainment, gaming, travel and automobiles. The Business channel presents technology news and information that addresses key areas of interest to like mobile, wireless, networking, security, storage, and cloud computing. Articles are written and formatted to deliver useful and relevant information quickly and efficiently
TechnologyGuide features a clean, efficient and highly useful design that makes it easy to find the latest and most useful information and compare different products to make a smart buying decision. The responsive design adapts automatically to any device platform, from desktop and notebook to tablet and smartphone, so you can access relevant articles and useful tips anywhere and anytime. It is also highly navigable and interactive, allowing users to respond to editorial and easily share comments with other readers.
Combined with existing vertical sites in the group, TechnologyGuide delivers over 8 million unique visitors and 22.5 million page views per month, making it the one-stop destination site for consumer and business technology users.
About the TechnologyGuide Media Group
The TechnologyGuide Media Group is a family of websites, owned by TechTarget, Inc., that publish original content including product reviews, how-to guides, product-related news, analysis and expert opinions that are designed to help business users and consumers make the right product purchase decisions. TechnologyGuide is the latest launch and the flagship site in the group and focuses on the application and implications of consumer and business technology, as well as the importance and utility of technology in everyday consumer and business life. It also covers a wider range of consumer lifestyle and business technology products.
The vertical websites align with TechnologyGuide to present more detailed technical news and reviews of key consumer and business products, with an emphasis on independent and unbiased testing and comparisons – all in an effort to help readers make a more informed purchase decision. The vertical websites include: DesktopReview, NotebookReview, TabletPCReview, PrinterComparison, DigitalCameraReview, and Brighthand, our smartphone news and review site
About TechTarget
TechTarget (NASDAQ: TTGT) is the online intersection of serious technology buyers, targeted technical content and technology providers worldwide. Our media, powered by TechTarget's Activity Intelligence™ platform, redefines how technology buyers are viewed and engaged based on their active projects, specific technical priorities and business needs. With more than 100 technology specific websites, we provide technology marketers innovative media that delivers unmatched reach via custom advertising, branding and lead generation solutions all built on our extensive network of online and social media.
TechTarget has offices in Atlanta, Beijing, Boston, Cincinnati, London, Mumbai, San Francisco, Singapore and Sydney. To learn how you can engage with serious technology buyers worldwide, visit techtarget.com and follow us @TechTarget.
About Jamison Cush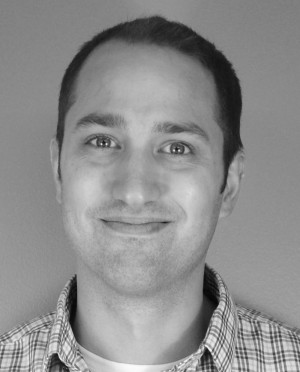 As the Chief Editor of TechnologyGuide, Jamison manages a staff of on-site and freelance writers that cover a wide range of consumer and business technology topics. On the consumer side, this includes Entertainment, Home & Family, Heath & Fitness, car technology and gaming; while Business topics include mobile, wireless, networking, storage, cloud computing and other information that relates to businesses of all sizes. Jamison also writes regularly for TechnologyGuide and travels extensively to bring readers the very latest in consumer and business news, reviews and tech applications.
Before becoming Chief Editor, Jamison was the Editor of TabletPCReview, steering the direction of that site as it spun off from NotebookReview and setting new standards of tablet coverage as he quickly grew the site within the TechnologyGuide Media Group's vertical site family. He is no stranger to the high-tech beat, having covered business technology for various trade publications and at other TechTarget sites, as well running CNET's "how-to" features before joining the TechnologyGuide staff. He frequently travels to major trade shows and industry events, such as the International Consumer Electronics Show, CTIA, and Computex, and meets regularly with manufacturers and product managers to get an insider's look at new technology.
In his new role as TechnologyGuide's Chief and founding editor, Jamison plans to evolve the site to cover an expanding world of consumer and business technology, work closely with the community manager to grow the site's Discussion Forums and community, and position TechnologyGuide as the go-to destination site for people interested in the applications and implications of new products and technology.
About Jeff Dunn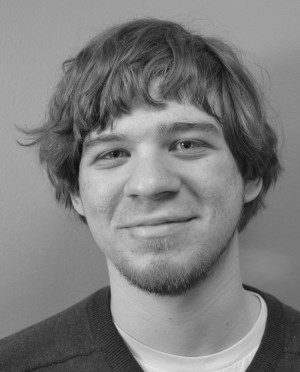 Jeff serves as a Staff Writer for TechnologyGuide, covering anything and everything the industry throws at him. Readers may see him writing about 4K televisions one minute and BYOD the next, but Jeff's primary areas of interest include Notebooks, Smartphones, Tablets, and Gaming. Jeff handles much of the hard news content for TG, but can be found writing up reviews, features, and event coverage as well.
Prior to joining TechnologyGuide, Jeff was a freelance writer for various publications, mostly focusing on the gaming industry. In the past, his work has appeared in Polygon, G4TV, GamesRadar, The Escapist, gamesTM, VG247, and many others.
Jeff stopped working in his pajamas all day as a freelancer to join TG in November of 2012. Now, he looks forward to bringing his writing style and varied insights into the general tech scene to the site and its readers.
About Sarah White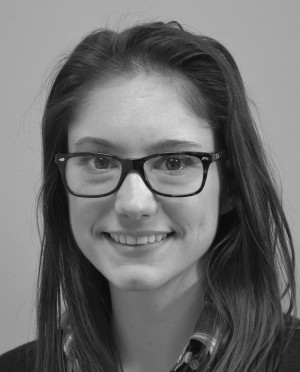 As the Assistant Site Editor for TechnologyGuide, Sarah edits, writes, and posts tech-related news, features, and reviews for TechnologyGuide.com. Content topics range from consumer to business and include: Entertainment, Health & Fitness, Home & Family, Gaming, Storage, Networking, Security, Business Applications, and more. Sarah particularly likes finding stories on quirky and interesting tech gadgets, in addition to the standard smartphones, tablets, cameras, and more.
Prior to joining TechnologyGuide, Sarah obtained a degree in Communications (Journalism) in 2009, and came to work for TechTarget in 2011 in an operation role. Although she did not write for TechTarget at the time, she dealt with plenty of tech related content during her day-to-day and gained a deeper understanding of technology coverage for both businesses and consumers through her exposure to TechTarget's network of sites. She has always held an interest in technology, so making the jump to writing about technology has been an exciting and fun transition.
Sarah hopes to expand her writing repertoire, while working at TechnologyGuide, by delivering the most interesting tech news of today. With the goal of delivering stories that reader wants, she plans to help drive TechnologyGuide to the forefront of technology news coverage with reliable and newsworthy content.