Ranking the Best Sites for Fantasy Football Online
Football and technology may seem like vastly different realms on the surface, but the two have become increasingly intertwined as time has gone on. Nowhere is this more evident than in the meteoric rise of fantasy football, which has gone from a pen and paper game for groups of NFL fanatics to an entire industry that rakes in millions of dollars from millions of users each year.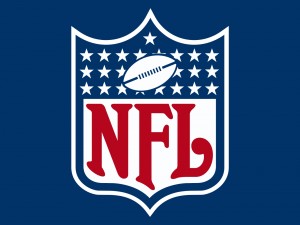 Unless you're more Bart Starr than Aaron Rodgers, chances are you're going to be taking your fantasy game to the web this year. And to a newcomer, the sheer multitude of fantasy football hosting sites out there could make finding the right one a confusing endeavor. To assist, we've taken then seven major fantasy platforms and ranked which ones we like the most.
Now, lots of you are already going to have your favorites, and that's fine. It's important to note that just about all of these sites offer a similar set of features. In almost every one, you'll be able to draft a team, check stats, and read weekly analysis articles until you never want to see the words Flex, IDP or PPR ever again.
Our rankings, then, are based mostly on user experience. If it looks good, goes the extra mile with features, has a reliable mobile app and generally lets you enjoy the game you love to play, then it's higher on our list.
7. Fox Sports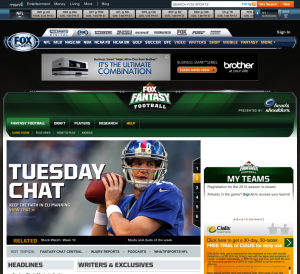 Fox's fantasy football kit doesn't do anything wrong per se, but we put it at the bottom of our list because it doesn't really stand out in any way either. It has all the essentials you'd like to see in a fantasy hosting site, it's easy enough to navigate, and its draft client is highly functional. We wouldn't fault you for using it if you trusted the Fox Sports brand, what with its new Fox Sports 1 flagship TV channel and all.
Yet all of it feels like it's going through the motions. There's nothing here that isn't done better on other sites, and nothing on Fox goes above and beyond what's merely required. It's not particularly good-looking, its weekly analysis pieces are relatively infrequent, and crucially, it doesn't have a dedicated mobile app, pointing users to a meek mobile web substitute instead. In today's world, that means Fox is still playing catch-up.
6. NFL.com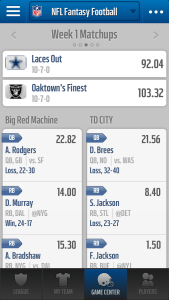 To be honest, we give all of the remaining platforms a thumbs up. They start with NFL.com, which is the "official" fantasy football site because it's run by the NFL itself. It wins points by being, on desktops at least, one of the most aesthetically pleasing of the bunch. It's simple to comprehend, complimented by useful analysis and research, and makes good use of those big sexy team logos wherever you click. For the most part, it's great for the everyday NFL fan, which is what you'd expect.
But you should not be the everyday NFL fan. You should want more if you're coming to articles like this one. And besides its good looks and superb draft client, there isn't much in NFL.com's day-to-day operations that deserves special recognition. It picks and chooses the more well-received design choices from more popular platforms like Yahoo and ESPN, but it doesn't take any next steps with them. Plus, its overabundance of ads is both intrusive and annoying. To make matters worse, its mobile app can be painfully slow, and it depletes the beauty of the desktop version into a mush of mundane graphics. Unless you really want to support the NFL, we can't think of many reasons why you'd have to pick NFL.com.
5. CBS Sports
CBS's fantasy situation is a curiosity. In our opinion, it has the absolute best analysis and weekly game preparation articles of any of these seven major hosting sites. Experts like Dave Richard and Jamey Eisenberg provide lucid and often very accurate position rankings, draft preparation tips and articles about general league trends on a daily basis, and they do so on a page that is constantly being updated with the latest player news from across the league. Even if you don't use CBS's leagues, you should use its analysts' insights.
And to be honest, whether or not you should use CBS's league is a matter of preference. If you want to buckle down and dedicate hours adjusting your roster on your PC, you can do better. CBS leverages those expert opinions with its player rankings and its customized team insights, but it's blasé visually, it has gimmicky "prize pool" giveaways that require you to list your phone number, and it's still adding features that have been yearly staples elsewhere (like a league news feed, for instance). Most of it is standard stuff.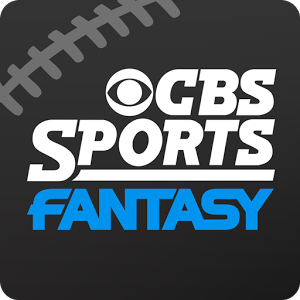 If you want to do the majority of your fantasy dealings through your phone, though, then using CBS is a no brainer. It has our favorite fantasy app of the major seven platforms, one that's absolutely gorgeous, fast, and filled with all of that great analysis yet still easy to handle. It's a pure pleasure to use. Once its desktop version can reach the standard set by its mobile counterpart, we think CBS will have a real winner. For now, though, it's more of a Wild Card than a Super Bowl contender.
4. Fleaflicker
Fleaflicker is one of those sites that you're either going to get or you're not. If you want deep customization options, flashy graphics and a draft client that doesn't look like it was made in 1998, turn around and run far away. But that's not what Fleaflicker is about. Instead, it's looking to provide a fantasy experience that's as close as you can get to playing that old school pen and paper game again.
And it succeeds, mostly because of an interface that's little more than some crisp text on a spacious white background. It's admirable in its simplicity. It has only the base requirements for features and league options, making it impossible to be confused by. It doesn't even have a mobile app, but that doesn't hurt so much here–not only because its site scales to phones effectively, but because it fits so well with its pure, "group-of-pals-sitting-around-the-draft-board" vision. It's inherently limited, but if you can go in with the right expectations, Fleaflicker will remind you that the best thing about playing fantasy football is still actually playing fantasy football.
3. MyFantasyLeague
MyFantasyLeague has a small but fiercely loyal fanbase that swears by it as the best fantasy football experience on the planet. This makes sense for two reasons. First, MFL is only available for those who are willing to pay up. Technically, there is a free model, but it doesn't let you set your lineups each week beyond the draft. You'll have to pay either $10 or $50 to really join MFL, and although that gives you a chance at winning a cash prize at the end of the year, we'd understand if you don't want to take that plunge for fantasy football. But for those that do, paying tends to breed loyalty to a product.
Second, MFL is completely worth paying for. It touts itself as the most customizable fantasy site in existence, and it isn't lying; you can shake up everything from roster sizes to scoring rules to how often your team plays in a week to the graphics and logos that make up your league's home page. It's got live scoring, excellent customer support, a steady stream of helpful articles–thanks to its deep integration with expert analysis sites like FantasySharks and FFToolbox–and of course that passionate, attentive user base. It doesn't have a true mobile app, it isn't very good looking, and it's probably too much for even the mildly hardcore player, but if you want to go all in, MFL is your league.
2. ESPN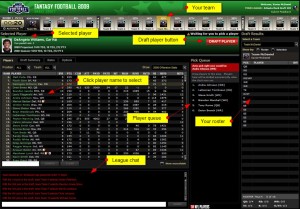 Depending on whether or not you use Android or iOS, ESPN is arguably our favorite fantasy site. The self-proclaimed "Worldwide Leader in Sports" has realized that fantasy football is a cultural juggernaut, and it's deeply invested in its platform accordingly. The result is a site that's attractive and featured enough for the hardcore user, but not overwhelming to the ordinary player.
ESPN has our favorite draft client of the group. Its live scoring updates are the fastest out there. It lets you customize your team's logos and look. It has nifty roster options like the "Watch List" for keeping an eye on possible pickups. It has some of the most useful and clearly presented analysis, news updates, injury reports, and draft prep articles in the business, although it regrettably hides some of the more in-depth content behind a paywall. And it gives weekly support on TV in the form of a dedicated program called Fantasy Football Now.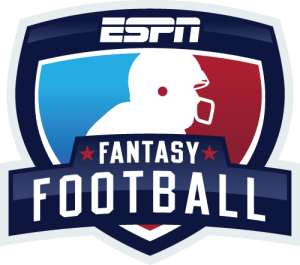 Bring all of this to mobile, though, and it turns into a Jekyll and Hyde situation. On iOS, it rivals if not overtakes CBS for our favorite fantasy app. It was redesigned earlier this year to look better, run faster, and provide all the info and settings you need to manage your team on the go. You can even draft your team right from your tablet. But on Android, it's slower, less functional and just plain ugly. Instead of taking advantage of mobile's touch-friendly nature, it essentially tries to stuff the desktop client onto a smaller screen. It's certainly usable, but it's too messy, and it keeps ESPN just short of our championship.
1. Yahoo!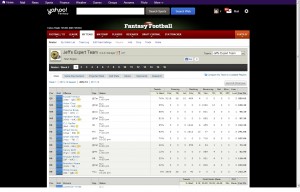 Yahoo has long been the leader in fantasy football online, and we think there's no reason to claim otherwise this year. It continues to be the best mix of simplicity, attractiveness and in-depth support; newbies will pick up its tab-centric interface and "drag-and-drop" lineup settings within minutes, while fanatics can spend hours digging into its projections, matchup ratings, player notes, roster trends and in-game achievements. Yahoo popularized live scoring, it lets you send friendly smack talk to your friends, and it has a dedicated team of professional fantasy writers who pump out informative and entertaining articles every day, even while the Sunday games are going on. This is all great.
Yahoo's mobile experience is just as wonderful, as its app condenses the full site into a speedy, informative and subtly attractive setup. Like the desktop version, it finds that happy medium between ease of use and depth of content. And it too lets you draft right from your mobile device. Really, there isn't much that Yahoo's fantasy suite does wrong in general; the fact that a temporary service outage that happened once at the end of 2011 is the biggest complaint people have about it should say something about how well Yahoo has nailed the fantasy platform template.
We don't expect Yahoo to let that kind of outage happen again, since it would be so out of character for what is the most user-friendly fantasy platform on the web. It's the only platform on this list that we can heartily recommend to every fantasy football player, and for that, it's our champion.
Apps and Advice
These sites are great for running leagues, but what if you want an edge? There are hundreds of sites and apps doling out advice, but these fantasy football sites and fantasy football apps each take a unique approach to the game, which could be enough to give you the edge this season.