Cutting the Cord: How To Ditch Cable
Get thee behind me, Cable…You are an offense to me for you are not interested in quality service, but only the contents of my wallet!
Biblical paraphrasing aside, many people have labeled their cable service as evil, especially after reviewing their latest bill, albeit a necessary evil. While many just sigh and watch that chunk of change disappear from their checking account each month, others have gotten fed up and are joining the ranks of the "Cut the Cord" Revolution.
Cutting the Cord?
For those who haven't heard of this revolution, the concept is simple. Fed up with the deal given to them by the cable companies, people are cancelling their television service and relying on a mixture of alternative sources for the same entertainment and service options offered by cable. Before joining the revolution, viewers should take a moment and evaluate what kind of TV they watch, what the alternative is, and if they can live with the compromises.
Local Channels
This one is almost a no brainer. Now that Uncle Sam finally threw the switch on mandating HDTV signals only, most of the nation can get their local networks in crystal clear quality for no more than the cost of an HDTV Antenna. Most models range from $40 to $120 for indoor and outdoor antennas. The cheapo $10-per-month basic plans from the CabCos usually do not include HD. That'll run about $30 per month, and then the dreaded bundling starts.
If local fills your needs, check out www.antennaweb.org to confirm coverage and then cut the cord. Be sure to look into a personal DVR like a Tivo or a Boxee for enjoying the time shifting benefits of digital recording.
Verdict: Cut the cord!
Movie Channels
Almost an even bigger no brainer; the premium movie channels on cable are the most expensive options on the bill. Checking all the menu boxes here can easily jack up the cable bill by $100 per month or more. In exchange for the Benjamin, the offering includes a slice of first run blockblusters coupled with a whole lot of B and C movies from days gone by.
There are literally dozens of subscription and à la carte streaming services out there so all the major releases will be covered by multiple services. There are also some niche services like Fandor, which is the art-house version of Netflix. The best way to get to these services is with a streaming box like a gaming console, Roku or Apple TV, or with an internet enabled Blu-Ray player or smart HDTV with streaming features.
Figuring out what movie is playing where can be a pain, but luckily some genius came up with the site www.canistream.it. Very helpful. Lastly, don't forget the old school option of physical rentals, specifically the astoundingly convenient Redbox rental kiosks. For those who don't live in an area covered by Redbox, my sincerest sympathies for it is by far the best value on the market for watching new movies.
Verdict: Cut the cord!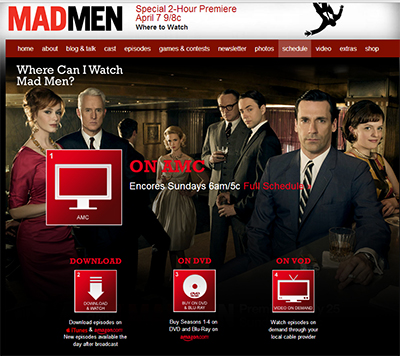 TV Series
We are in the midst of a renaissance of amazing serial entertainment and as much as it pains me, the CabCos need to be thanked for it. Without the channels on cable that were exempt from a lot of the restrictive content standards of network television, some of the best shows of the past 15 years would have never seen the light of day.
But never mind that, we still feel like we are being ripped off. For people with decent will power and without the burning need to be on the cutting edge of pop culture, then cut it! Most shows come out in disc box sets or streaming online when the season ends, and a few are made available almost immediately after broadcast. For example, Mad Men fans can purchase new individual episodes the day after they air on iTunes and Amazon.com. Paying per episode isn't the cheapest option, but if you limit it to a handful of popular (and available) shows, it can still be much cheaper than cable.
Still, if someone in the house absolutely positively cannot stand being an episode behind in the latest buzz-worthy cable show, then cutting it might not be an option here.
Verdict: Hung jury.
Sports Fans
Tough luck sports fans. Live action is the draw and so waiting for the complete season on DVD isn't an option here. Also there is a complex system of blackout rules which could randomly preempt pivotal games and rival matchups through OTA. The final nail in the sports fan hopes of cutting the cord, is that the Mecca of sports entertainment, ESPN, is a cable only channel, meaning no Monday Night Football for you, unless your local team is playing and the game is available over the air.
Of course, there are ways around these restrictions, including radio play-by-play, hooking up a Slingbox to a friend or family member's TV and watching the event on an iPad or other mobile device, or a variety of questionably legal streaming sites we won't link to here.
Verdict: Keep the cord! (wink, wink)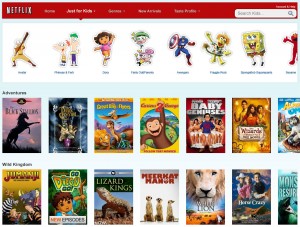 Kids
This is a tricky one because it really depends more on factors like parenting style and child personality than content availability. Outside of that, there are really the same factors in play here. Kid's movies and TV shows are readily available through streaming and on demand services, and many popular shows are sold on disc by the season.
Outright purchasing of the kids favorite movies is also more likely since they will readily watch them 100+ times or more. However, cable does offer access to much more age specific programming than in the past so every kid from the preschooler to the tween has their own channel.
Verdict: Cut the cord!
Surf No More
If financial savings are the primary motive, then cutting the cord is most likely going to keep some greenbacks in the checking account, just not as much as may be expected. Most people won't really be cutting the cord because it is their broadband connection so the CabCos will still squeeze $50 or so a month out of the checkbook. Also, the sports fans and serial drama fans will still want that basic digital package at a minimum which will cost $30 plus whatever bogus fees are charged for extra boxes and remotes. Any bundled discounts on internet service will also evaporate.
Lastly, all these streaming services and rentals are still not free. Definitely cheaper than cable, but they still cost some money. Aside from financial savings though, there is also a lifestyle change that comes with cutting the cord. Watching TV will no longer be as effortless as before. It will be much more complex and will require a little bit of work and decent knowledge of multiple technologies.
Watching TV becomes a conscious decision and the dreaded time suck of channel surfing will become a thing of the past. In general, cord cutters can expect to spend less time watching television, but will see a greater variety of shows. To paraphrase the work cliché, cord cutters watch smarter, not harder.