What are the Best Laptops?
There are plenty of notebooks out on the market right now, all ranging in specs, size, and performance. Figuring out the best laptop for a specific need can be arduous, which is why TechnologyGuide has assembled a list of the top notebooks for our readers.
This list includes the best overall laptops, including Ultrabooks, business systems, and multimedia devices, as reviewed by the experts at NotebookReview, featured on TechnologyGuide. Even though TG saw new units from Dell, Lenovo, and HP last month, the Dell Latitude units still top the list.
1. Dell Latitude 6430u
As a business Ultrabook, the Dell Latitude 6430u offers great performance with a durable yet attractive design to boot. While the design certainly impresses, it's the performance that makes this laptop shine; it can handle multiple programs at once, with ease. For anyone looking for a business laptop, the Dell Latitude 6430u is a versatile, portable, and powerful option. This powerful laptop retails for around $1,500 at the time of review.
Rating Average: 7.71 out of 10
Read the Dell Latitude 6430u Review
2. Dell Latitude E5530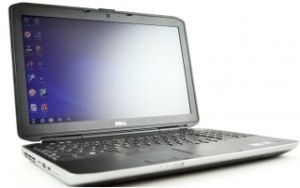 It might not be the prettiest notebook on the block, but the Dell Latitude E5530 will not disappoint. Designed as a business notebook, it features a sturdy chassis that will withstand any road warrior's schedule. For anyone that does not have portability at the top of their list will find the Latitude E5330 to be a great choice. Prices start around $800 with instant savings.
Rating Average: 7.71 out of 10
Read the Dell Latitude E5530 Review
3. MSI GX60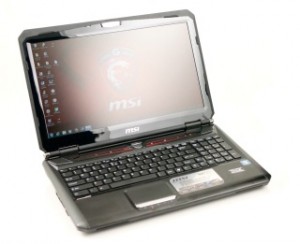 Portable gaming generally comes with a hefty price tag, but with the MSI GX60, gamers will rejoice at its affordable price tag and reliable hardware. The MSI GX60 features AMD hardware and can be compared to other gaming notebooks that retail for twice as much. Negatives to this device are minimal, and the pros include powerful graphics, fast hard drive, and a non-glare 1080p display. All for around $1,299.
Rating Average: 7.57 out of 10
Read the MSI GX60 Review
4. HP Envy dv7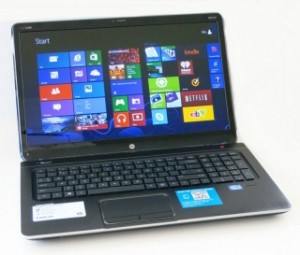 As a successor to the Pavilion dv7, the Envy dv7 may not be as attractive, but it still boasts easy upgradability, a 14.3-inch display, dual storage bays, nice speakers, an optional full HD screen, and strong performance for basic gaming. This Windows 8 machine packs quite a punch for a notebook with a price tag as low as $600 with sales and HP coupons.
Rating Average: 7.43 out of 10
Read the HP Envy dv7 Review
5. Lenovo ThinkPad Tablet 2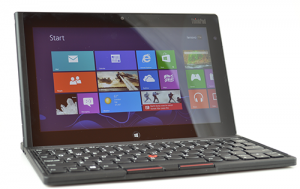 The Lenovo ThinkPad Tablet 2 is a 10-inch convertible tablet with an attractive design; making for a highly portable and lightweight device. With the versatility of an additional Bluetooth keyboard with trackball, it would be a great tablet for basic web browsing and computing. While it doesn't measure up as well in terms of performance, it will suffice for the casual user looking for a portable tablet hybrid device.  The Lenovo ThinkPad Tablet 2 retails for $680 for the 64GB model, and $800 with the keyboard.
Rating Average: 7.43 out of 10
Read the Lenovo Thinkpad Tablet 2 Review