Vintage iPhone Cases: A Nostalgic Spin for Your Modern Device
Gadget design has evolved dramatically since Mr. Belding scolded Zack Morris for ordering pizza delivery on his Motorola DynaTAC during class at Bayside High. In the late 80s, "mobile tech" only meant "battery powered," and the gadgets were big,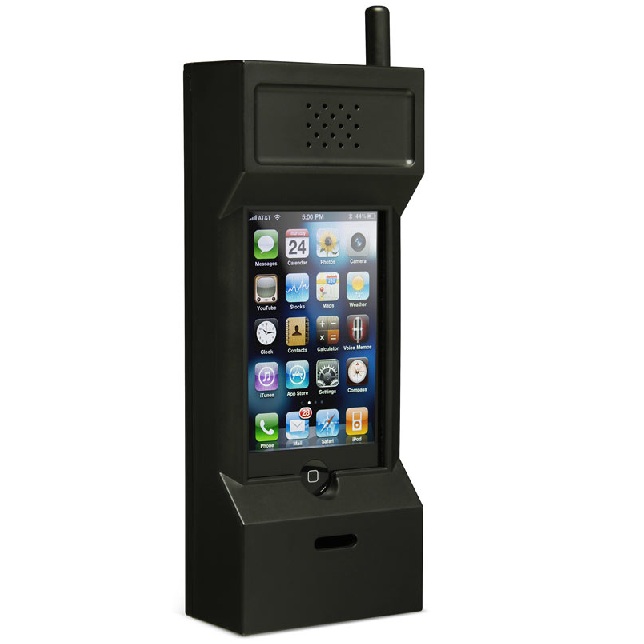 dumb, and ugly.  Of course, technology develops in leaps and bounds each year and devices keep getting more polished as they get smarter.
Apple, most specifically, has played a large role in design beautification. The iPhone 5 is the latest example and it's somehow both slimmer and larger than its predecessor.
No doubt Apple design guru, Jonathan Ive, spent countless hours making the iPhone 5 the slickest smartphone on the block. It's a shame then, that a simple Google search reveals an endless array of retro-inspired cases that turn the sleek iPhone into a clumsy clunker. Maybe it's kitsch, but even though as a culture we value attractive technology; it seems many of us are nostalgic for the days of dial-up internet connections and poor cellphone signals.
But for those who catch themselves staring at their iPhone or iPad, secretly longing for the days of their Motorola DynaTAC or Macintosh Classic, fear not, there's a case for that.
Companies and independent businesses on sites such as Etsy.com, are profiting off of retro inspired
iPhone and iPad accessories. Adhesive skins and silicone cases can instantly transform the look of an iPhone into a vintage camera, a
cassette tape, an original Nintendo Game Boy, or an SNES controller.
For those who miss toiling away over the clang of a typewriter, it's easy to turn an iPad into an old fashioned QWERTY of almost any decade. A Google search for retro iPad cases returns tutorials on how to take that Macintosh Classic gathering dust in the attic, and safely turn it into an iPad stand.  Sync up a Bluetooth keyboard and feel as though you are computing in the 1990s; just on a color touchscreen with resolution unheard of on a computer at the time.  And chances are no one will pick up the land line, inadvertently disrupting the dial-up connection.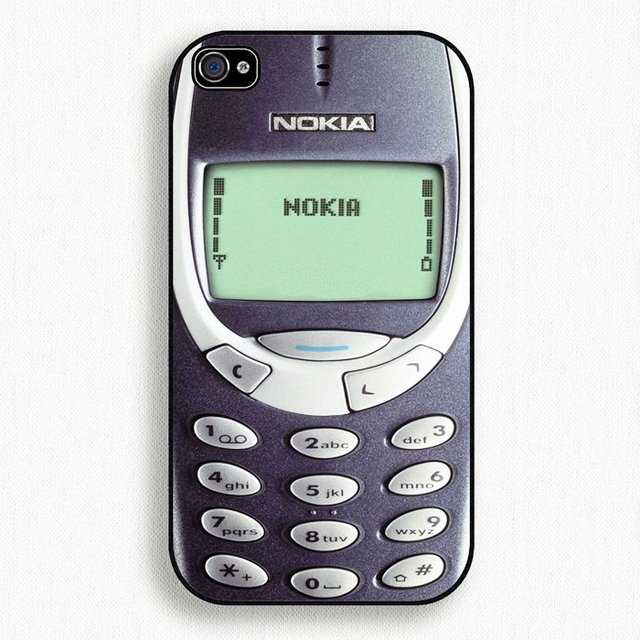 For many, it's hard to envision life without a smartphone or tablet. It's easy to find the best restaurant on Yelp, attend a meeting over Skype, find the fastest route to a location using Google Maps, write a research paper without hitting the library, or kill time in a waiting room by downloading almost any game imaginable. But since there is beauty in simplicity, why not turn an iPhone 4 into a Nokia 8290 replica, a smartphone with a nostalgic reminder every time it's placed facedown?
Maybe a typewriter keyboard for an iPad or a DynaTAC case for an iPhone will help some remember the slower pace of days not so long ago. Or, perhaps it's just fun to juxtapose our modern technology against older technology. Who knows, years from now, stores could be selling an iPhone 5 replica case for whichever device we are carrying around then. And maybe we will marvel at those clunky devices and slow connections we once had to endure in 2012.