Xbox 720, PlayStation 4 Rumor Round Up: What We Think We Know about Next Gen Consoles
But that doesn't mean that there aren't a wealth of rumors – some seemingly more reliable than others – spreading around about what these new consoles will be packing and when we'll see them. After all, the last third of the Big Three, Nintendo, has already given a release date for its next console, the Wii U, while also telling the public just about everything they could possibly want to know about it.
So what do we sort of, kind of, maybe know so far about the Xbox 720 and PlayStation 4? Well, for one, those aren't even the consoles' confirmed names, but we'll be referring to them as such for the sake of simplicity. Here are some of the more popular (and believable) rumblings about them.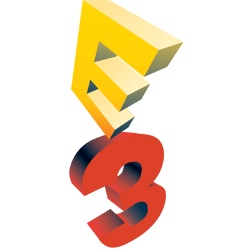 Xbox 720
Forget about release dates, when is the Xbox 720, codenamed "Durango", even going to be revealed? Many thought that this was the year that Microsoft would unveil its new console at E3, but we obviously know at this point that that didn't happen. When contacted by IGN with regards to the announcement prior to the show, the company merely avoided the subject all together, instead taking the opportunity to once again hawk the Xbox 360 as if it was brand new and not approaching its seventh year of existence.
"For us, 2012 is all about Xbox 360, and it's the best year ever for Xbox 360," said Microsoft. "While we appreciate all the interest in our long-range plans for the future, we can confirm that there will be no talk of new Xbox hardware at E3 or anytime soon."
"Or any time soon." Ouch.
With that in mind, it's seems safe to say that a holiday 2012 release window is out of the question, but multiple outlets – including British magazine MCV, tech blogs Fudzilla and SemiAccurate, and IGN — have claimed to have received confirmation from "inside sources" that the Xbox 720 will be released in 2013; specifically, some are saying late October or early November of next year. This is generally being accepted as fact, but those claims came much earlier this year and it's pretty much been radio silence since then with regards to a release window, so plans may have changed.
Despite Microsoft's best efforts, however, not quite everything surrounding the Xbox 720 is a total mystery. A few months back, around June, a 56 page document allegedly containing information about Microsoft's next console leaked out onto the web. Aside from the fact that the document listed believable (impressive, but still believable) specs, perhaps what lends it the most credence is that it has since been yanked down by Covington & Burling LLP, an international law firm that represents — you guessed it — Microsoft.
Microsoft's reaction to the leak doesn't stop there. In fact, it took damage control to the next level and very recently announced that it will be increasing security at its headquarters, no longer allowing just anybody to roam freely around certain parts of the Redmond campus.
Previously, Microsoft had an open access policy across its campus, allowing employees to enter any building they pleased. But by the end of October, "only employees and vendors in Microsoft's Interactive Entertainment Business or assigned to the buildings will have open access," according to a report published on GeekWire. All other employees and vendors will need to undergo a registration process in order to gain access, and will be escorted by employees with access to the building.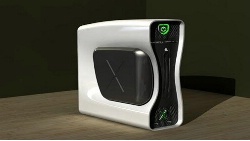 It's not much to go on, but the fact that Microsoft has gone to such lengths to beef up the security surrounding the development of the Xbox 720 in wake of the leak suggests that the document may have been legit, and that says more about the console than the company has so far.
So if the document was for real, what were some of the specs that it listed? Some of them were a little on the general side, like the GPU, which was listed as a "1 GHz ATI GPU," and the CPU, which will supposedly be a 2 GHz, 6-8 core ARM/x86 processor.
But some of the more concrete information was that the console will have Blu-ray support, HDMI with 3D, 802.11n WiFi, USB 3.0, and 4GB of memory. And it looks like that massive library of Xbox 360 games you have may not go to waste, as the document also describes the inclusion of an additional CPU, the same one that's currently found in the Xbox 360, to provide backwards compatibility.
Possibly the most intriguing part of the specs was the mention of "Kinect V2," which was only briefly detailed. First, the report made mention of Augmented Reality (AR) glasses for the Kinect, for which the Xbox 720 would have support, but it wouldn't launch with them; they're expected to arrive a year after the launch of the system. The information about the AR glasses was under a section entitled "The Road to Fortaleza," so it's possible that Fortaleza is the name for the new version of Kinect (or perhaps even the system), but it may also just be a codename.
"Kinect V2″ may also incorporate a virtual reality (VR) component. Microsoft filed a patent application back in 2011, which was only just recently published by the USPTO, for an "immersive display experience," which essentially creates a VR experience out of the walls of your living room. A piece of hardware would augment a "primary display," like your television, and extend it by projecting a "peripheral image" onto the walls all around the user. Movement within this field would then be tracked by a depth camera, which sounds like something the Kinect can handle with aplomb.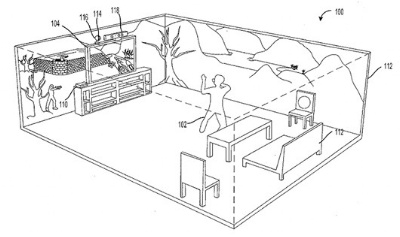 As the application says, having the virtual world of your video game projected onto the environment around you is obviously intended to create a more realistic and "immersive" gaming experience. For instance, a player could notice an enemy trying to sneak up behind him if he notices movement on the walls next to or behind him in his peripheral vision. Whether or not this idea is actually part of the next-generation Kinect remains to be seen, especially since this is information from a separate patent filing and not from the leaked document, but it certainly sounds like something for which the hardware would be cut out.
And that's about all we "know" about the Xbox 720, at least for the time being. Sure, there are plenty of other rumors floating out there, like the console may be called "Xbox Infinity," that it will be physically smaller than the Xbox 360, or that it will abandon the use of an optical drive and instead utilize a solid state drive for storing digital copies of games. But these claims don't carry quite as much weight, with little to back them up in the way of sources. So we now turn to Sony and see what they may or may not be working on.
@@–nextpage–@@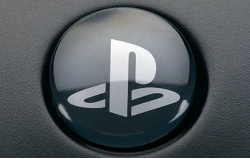 PlayStation 4
Unfortunately, when it comes to information about the PlayStation 4, codenamed "Orbis", there's even less to go on than the Xbox 720. In fact, the only recent gaming news from Sony was its reveal of its third Playstion 3 iteration — the 20 percent smaller, 25 percent lighter "Super Slim" model — at the Tokyo Game Show in September. The 250 GB model, which is bundled with a copy of Uncharted 3: Drake's Deception and a $30 DUST 514 voucher, went on sale September 25 for $269.99. The 500GB model, meanwhile, will be bundled with Assassin's Creed III and as such will not go on sale until October 30 for $299.99.
So what's the deal? Like Microsoft, Sony is still very much focused on this generation of consoles despite the fact that they're at the end of their lifespan, with VP of hardware marketing John Koller recently stating to GameSpot that the company intends to support the PS3 for at least three more years.
"We're going to continue supporting it not only that long, but as long as there is a development spigot that's running hot," said Koller. "And I can tell you right now, the development spigot for PS3 is very hot. A lot of great games coming. Same thing with PS2…it's kind of stuck around as that old warrior, many years after its launch. But there's still games launching for it."
True enough, Mr. Koller, but the PS2, which sold over 154 million units over its whopping 12-year lifespan, was also a much more popular system than the PS3. There's even one more title scheduled to be released (in Japan) for the PS2 in 2013! That's a ridiculous lifespan, and one that Sony seems unlikely to recreate with the PS3.
It's not that the PlayStation 3 is all that bad; it's done well in its own right, selling 63.9 million units as of March 31 of this year. But this is a different time, one in which technology develops faster, evidenced by the way the PS3 is already showing its age and how gamers are clamoring for, at the very least, just a mere announcement that a next-gen system is coming. Yet, Sony still seems focused entirely on the PS3, at least for the moment.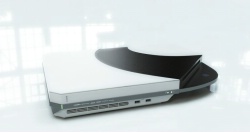 Nevertheless, there are a few nuggets about the next-generation PlayStation, albeit mostly unconfirmed ones, that we have to go on. Multiple unnamed sources informed Kotaku earlier this year that, in a possibly controversial move, the PS4 will feature stringent anti-used game measures and will offer no backwards compatibility for PlayStation 3 games.
Supposedly, the method for preventing users from playing used titles will involve physical, Blu-ray copies of games being tied to a single PSN account, presumably through some sort of registration procedure upon initially inserting the game into the system. Digital copies of games will also be locked to a single user, though this would happen automatically since digital purchases are handled through PSN.
Meanwhile, if a user buys a used copy of a game, they will only be able to experience a limited version of the game and may need to pay a fee in order to unlock the full title. With that in mind, users will need to have an internet connection handy for the authentication process, which is automatically triggered upon launching the game. This is not to be confused with the nightmarish scenario in which gamers always need to be connected to the internet to play their games (see: Diablo III), but it does mean that users will need to be online just to get the game started, similar to the DRM feature found on some PC games.
It sounds like a hassle, what with the lack of backwards compatibility and especially considering the fact that the anti-used games measure is a feature that's rumored to be part of the Xbox 720 as well. But there's no need to hit the panic button quite yet, as these claims from anonymous sources have yet to be officially confirmed.
As far as the supposed hardware is concerned, rumor has it that it will be packing an x64 AMD CPU and an AMD Southern Islands GPU, and that it will have the capability to run games at a resolution of 4096 x 2160 pixels or 1080p in 3D.
Along those same lines, BGR revealed in an exclusive report in August that the PlayStation 4 will also support 4K resolution playback, a new feature that Sony is attempting to push onto customers (like 3D) with products like its recently-revealed, 80-inch XBR LED television with said resolution, or its $200 4K Blu-ray players that are already on sale. It may have come, once again, from an anonymous source, but it makes sense; much like Sony hedged its bets with the Blu-ray standard by having it built into the PS3, it appears to be hoping that consumers will be convinced to upgrade their TVs when they find out that their shiny new gaming system also supports 4K resolution media.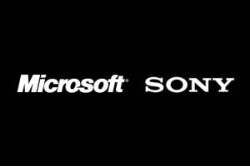 Temper Your Expectations
With all of this being said, it's important to remember to take all of these rumors with a grain of salt because right now, that's all they are: rumors. Some or all of these rumblings about the Xbox 720 and PS4 (or Durango and Orbis, for the time being) may end up being true, some may not. Maybe none of them will end up being true.
And while some of these tidbits come from more reputable outlets than others, they ultimately all still heard it from "an unnamed source." So until we get an official word from Microsoft or Sony, we should temper our expectations. After all, it's not out of the realm of possibility that some of the aspects of the Xbox 720 and PS4 end up being a disappointment. I mean, just look at the Wii U. @@–pagetitle:Xbox 720, PlayStation 4 Rumor Round Up Page 2–@@