How To Turn Your Smartphone into a Business Phone
Having more than one phone number often makes sense, just like some people have one email address for business, and another for personal communications. When it comes to a work-life balance, having separate work and business numbers (each with its own voice mail) is an easy way to let work-related calls after 6PM go directly to voice mail, and similarly defer personal calls during working hours. Also, it can help simplify accounting and billing.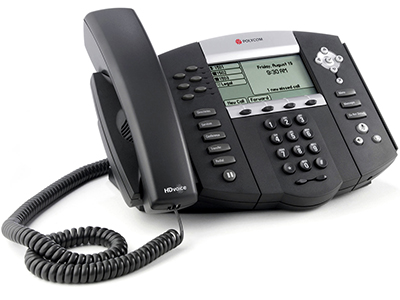 The question is: can mobile users get an additional phone number to create the effect of two phone lines on one device?
The answer: Yes, they can.
The cost can range anywhere from free to $50 a month and up, depending on what users want, and possibly, how many calls they make.
There's a wide spread in features and capabilities in services that offer customers an additional phone number. For some, like Line2, supplying an additional number is the service's main goal. For others, like Google Voice and Skype, it's simply one of many capabilities of the service. In addition to an additional number, many services also offer related options, ranging from texting to faxing and video calling.
This article looks at some of the services that will give users a "phone number", meaning it can be called from any phone or smartphone, without the caller needing another app or account just to reach it, although some services may require an app or access to a web site in order to get the calls.
Unless explicitly noted, none of these services require any new hardware, though they may require an app or other software.
(Important reminder, these services may not be good for making 911 or other emergency calls.)
Why Get an Additional Phone Number?
Because most, if not all, of these additional-number services use the Internet, they may offer other advantages such as:
Allowing a tablet, mini-tablet or other mobile device (like an iPod touch) to act as a phone (as long as it has Internet access either built-in or through a mobile router like a MiFi and a microphone, a plug for a headset, or Bluetooth support).
Having a phone number in another city, state, even country can make it cheaper for customers based in that area to call.
And for any small business, particularly a "distributed" one with remote employees, owners may want a main phone number for their business that can act like a "PBX in the cloud," allowing callers to select and get routed to the right person.
Additional Numbers From Your Carrier
Back in the (analog) day, AT&T and other telco's could actually route more than one phone number to a phone line, each with a "Distinctive Ring" associated with it. However, all out-going calls showed up on Caller ID as coming from the primary number.
This is still available; for example, Verizon FiOS supports up to five Virtual Telephone Numbers.
Google Voice
Google Voice (not to be confused with Google Talk) is a PBX-like front-end service, which includes a phone number (either a new one or a mobile number) that can route calls to one or multiple phone numbers including a home, office, cell, or VoIP phone. When somebody calls a Google Voice number, Google rings all the phone numbers at the same time until the user picks up on one of the devices or it goes to voicemail.
Google Voice features include online voicemail, auto-transcription of voice messages to email, and inexpensive calling (free within the United States). One useful feature lets users listen to messages as the caller is leaving it. (Some features do require users to have "ported" their mobile phone number to be their Google Voice number.) If users have a Google number, Google's Mobile Voice app shows the Google number as the phone number they're calling from.
For those who don't want people, or customers, to have to keep track of several phone numbers to reach them at, then Google Voice is a good choice. Google offers Google Voice mobile apps for Android and iOS. Except for calling outside the United States, Google Voice is free.
Grasshopper
Grasshopper is a "virtual PBX" for managing and routing your incoming calls and is ideal for entrepreneurs, startups, mobile organizations and small businesses. There's no hardware or software; when someone calls a Grasshopper phone number, it auto-answers, lets the caller select who they want to talk to ("Press 1 for Sales, 2 for Support, 3 for our Buzz guy…"), and routes the call to the correct person.
Grasshopper is for in-bound calls; there's no "dial tone" for making outgoing calls. If users do want to call somebody and have their Caller-ID see the Grasshopper number, they need to use Grasshopper's mobile app.
Grasshopper offers the kind of features expected from a business-oriented phone system. In addition to a local or toll-free phone number, Grasshopper has a "main greeting" (which can be customized for a modest price). Other features include call hold/transfer/conference, conference calling, voice mail transcribe-to-text, and Call-Announce, which has the caller record their name so the recipient can hear who is calling.
Grasshopper is a good choice for small companies, since it uses one main number, rather than a list of employee's home or cell phone numbers, and makes it easy to manage an employee phone directory.
Plans start at $12 per month, plus per-minute call usage, for a phone number and a raft of features.
Line2
Line2 allows for a second phone number that lets users send and receive calls on a compatible smart device.
Users can install Line2 on multiple devices, although only one device can use a Line2 account at a time. (Line2's Pro account includes a desktop client, allowing users to also receive and make calls using the number on a Windows or Mac computer.)
Line2 features include call waiting, transfer, conference, visual voice mail, voice mail by email, and optional auto-attendant.
But for those simply looking for a way to have an additional phone number on their smartphone to both receive and make calls from will find Line2 to be a good choice.
Line2 has three plans starting with the free plan, which is only good for iOS-to-iOS calling, the standard plan at $9.95 per month or $99.50 per year, and pro at $14.95 per month or $149.50 per year.
OneSuite Business
OneSuite Business, among other things, lets users have a phone number on iOS and Android devices by installing the OneSuite app. The OneSuite mobile app also integrates with users' contacts on their smartphone.
OneSuite features include call history, three-way calling, call waiting and more.
OneSuite Business can be just for you, or you can set up sub-accounts (up to 999), e.g., for multiple employees. All service is pre-paid, so there's no danger of running up surprise big OneSuite bills (pay attention overseas and in 2G areas in terms of your associated cellular provider data charges, though!)
At this low price, OneSuite's a hard deal to pass up. And you may also want to explore it's related calling services, like global call forwarding.
Pricing starts at a mere $2.95 per month, plus per-minute charges for outbound calls and any data charges incurred on the user's monthly wireless plan.
RingCentral
RingCentral is a cloud-based alternative to the traditional phone PBX system. It can makes sense for business owners with employees at one or multiple locations, especially employees with iOS, Android and Blackberry mobile devices. Business owners will appreciate RingCentral since it integrates SalesForce.com, DropBox, and Google.
Starting at $20/month for a single user, for 300 minutes, RingCentral is probably not the right choice for those just looking for a second phone number. However, business owners looking to move their company into phone features galore, it certainly offers robust features, but at a higher price.
Skype
Skype is associated with Internet phone calling to the point that, like Google and Xerox, the company's name is often used as a verb, as in "I'll Skype you."
A basic Skype account is free and while it allows outgoing calls to regular phone numbers, it only lets users receive calls via the Skype app or software. But, any Skype user – not just those with a Skype phone number – can have incoming Skype calls  forwarded to a landline or mobile at a per-minute rate.
Users are able to instant message and video and audio chat with any other Skype use at no cost. To make calls to a mobile phone or land line, send a text message, or host a group video chat with up to 10 people, users will need to pay certain rates.
However, the Skype Number feature gives users a phone number, so anybody with a phone can call the Skype number. Features include forward-to-another-number including both land line and mobile devices, along with all the basic VoIP Skype features.
The Skype Number feature starts at $5 per month for a 12-month Skype Number and $6 for users that choose the 3-month Skype Number option.
Hopefully, you'll find a service that meets your needs, even needs you hadn't realized you had until you learned there are solutions for them. You don't have to settle for just one, any more than you have to use only one web browser. Line2 is a good way to have that second number. You still might want Google Voice as your uber-front-end, and have a Skype phone number as one of its destinations, so Google Voice can reach you on your iPad.
So take a few out for a spin, and see which services look like a match.