Aereo Coming to Android, Google TV, and Game Consoles via PlayOn (Update)
Aereo, the young streaming media service that broadcasts local TV over the internet, will be coming to Android devices, Google TV, and all four major current game consoles (PlayStation 3, Xbox 360, Wii and Wii U) on July 10. It isn't launching its own app or providing the same functionality that it does on iOS, though; instead, it'll arrive as a new channel within the existing PlayOn service, taking a spot next to the likes of Netflix, YouTube, Hulu Plus and others.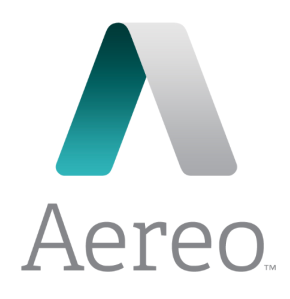 PlayOn made the announcement in a press release earlier today, noting that the Aereo channel will still only be available in the New York, Boston and Atlanta markets to start. Aereo has mentioned in the past that it plans on expanding to 20 more cities by the end of the year, and when it does it will be available through PlayOn there as well.
There is still some confusion surrounding the release, however. Shortly after the word broke, Aereo took to its Twitter account to say that it "has no business relationship" with PlayOn. We contacted both Aereo and PlayOn to clear things up, and PlayOn explained the move–and its service–with the following statement:
"PlayOn does not have an official relationship with Aereo, just as we don't have official relationships with most of the channels we support. PlayOn is an award-winning software product that runs in the background on your PC and allows you to then stream content from supported sites to your set-top boxes (such as Roku), gaming consoles, and/or mobile devices.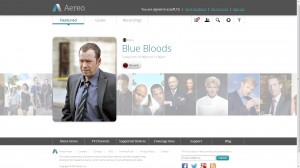 "It is a solution that does not require a relationship with the content providers as all PlayOn does is shift which screen you are using to watch content which is, for free or via a subscription, already made available to you through your PC Browser. To utilize PlayOn's Aereo channel users still need an Aereo subscription and to live in one of Aereo's coverage areas."
Aereo has not responded to our request for comment just yet, but Engadget reports that Aereo wasn't made aware of PlayOn's actions. That would seem to fit with the sentiment expressed in the quote above. It appears as if the service will still be available as PlayOn announced it, simply due to the nature of the PlayOn platform, but we'll update this post if and when we can get official word from Aereo.
Either way, Aereo's service can be had for either $8 or $12 per month, with the former granting 20 hours of cloud DVR storage and the latter giving 60 hours. PlayOn, meanwhile, costs either $25 for a yearly subscription or $50 for a lifetime pass. Both services offer 30-day free trials.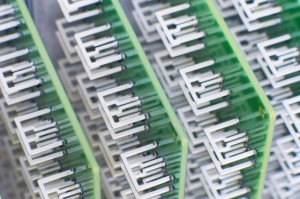 While it would be nice to see a dedicated app, the expansion would nonetheless be a significant first step for Aereo. As we noted in our review, the service would have a tough time making its case as a true cable alternative if it was limited to the web, iOS and Roku devices, so getting onto major platforms like Android and home consoles should introduce it to new customers. Being buried within another app like PlayOn and its fees would certainly be a hindrance, but we think Aereo is best suited as a companion to more fully-featured services like Netflix and Amazon Instant Video at this point anyways.
Update: An Aereo spokeswoman told us that there's nothing more the company can share at the moment beyond reiterating its lack of a business relationship with PlayOn.