Browser Wars: Google Chrome Increases Lead over Internet Explorer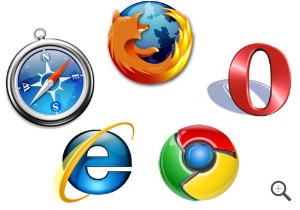 In the battle for web browser supremacy there can only be one, and that one is apparently Google Chrome. Google Chrome has inched ahead of Internet Explorer (IE) last month taking a third of the global browser market share.
Statcounter's data for July 2012 shows that Chrome has obtain a massive 33.81% of the market, while Internet Explorer and fire fox follow at 32.04% and 23.73% respectively.  Apple's Safari browser has 7.12% global market share, while the niche internet browser Opera has 1.72%.
According to StatCounter's figures, Chrome first overtook Internet Explorer back in May, staying marginally ahead through June, before growing a convincing lead in July. Chrome has been growing steadily over the last year, starting at only 22.14% of global market share back July 2011 to its now industry leading 33.81%