Intel Cable TV Set-Top Box Rumored for CES
Intel is set to unveil its long-rumored cable TV service and set-top box, possibly as soon as next week's Consumer Electronics Show, unidentified sources tell TechCrunch.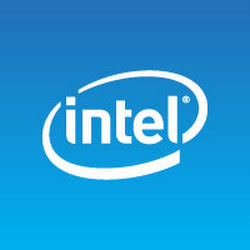 As noted by TechnologyGuide's sister site, DesktopReview, Intel is reportedly very serious about plunging into the cable market, and is motivated by the recent failures of Google TV, the smart TV platform in which Intel used its chips before being switched out for ARM counterparts. The report's source apparently said that Intel was tired of "everyone doing a half-assed Google TV so it's going to do it themselves and do it right."
Intel is said to be aiming right at current cable and satellite TV providers with the effort. It would be launching a subscription-based, virtual cable TV service that would require a broadband connection, and would offer both streaming content and traditional television stations.
Other details are scarce, but the report also makes mention of the service possibly allowing users to access any piece of content provided from their subscribed channels in the last month, which would theoretically kill the need for any DVR support. Past reports have also stated that Intel's new box could utilize facial recognition tech for a more personalized experience (not to mention one that would aid advertisers).
Of course, Intel's big hurdle in all of this would be securing licensing deals with enough content providers. The TV market has been notoriously resistant to major change over the years, but Intel is reportedly planning to combat this by rolling out its service on a city-by-city basis rather than a nationwide one. The company supposedly hopes that this would coax more content makers into experimenting and loosening their current agreements with cable providers, eventually licensing their programs and channels for Intel's use as well.
While much of this report will have to remain in the rumor mill for now, it looks like Intel could begin to make waves in just a week's time, at CES 2013 in Las Vegas. Intel's CES event is set for January 7, so be on the lookout for any new announcements then.
Source: TechCrunch