Lenovo Introduces ThinkPad Chromebook for Schools
Lenovo will officially be joining Acer and Samsung in the Chromebook market — in schools, at least. Today the company unveiled the ThinkPad X131e Chromebook, a variation on its existing, education-focused ThinkPad X131e.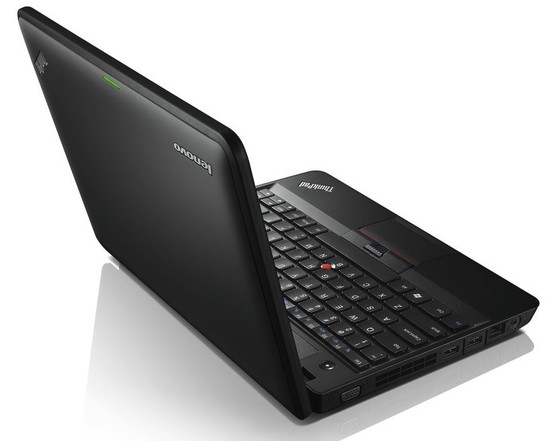 As its name would suggest, the X131e Chromebook will be running on Google's web-based Chrome OS instead of the traditional Windows. Lenovo is still aiming the notebook at grade schools, and says that it will come packed with customization and security options for school administrators and IT professionals. The company is also touting the new X131e's rugged design, which should help it withstand the inevitable bumps and bruises it'll take throughout the school day.
Other than the new OS, the X131e Chrombook doesn't change all that much from the original ThinkPad X131e. The 11.6-inch notebook sports a 1366 x 768 display, VGA and HDMI ports, a webcam, three USB ports, and an unspecified Intel processor, which most likely won't be anything above a Core i3. Lenovo says it'll weigh four pounds and have battery life that lasts "the entire school day." It'll only be available to schools through special order for now, starting on February 26, so any older folks out there may have to pull a Thornton Melon to get their hands on it. No specific price point was given.
For now, this looks to be a win for both Lenovo and Google. The former will likely get greater exposure in a market it's long been trying to break into, while the latter gets another heavy-hitting manufacturing partner in an OS environment that it's still relatively new to. For Microsoft, though, seeing Lenovo tout the conveniences of Chrome OS over Windows for the education crowd is probably a tad disappointing.