Nintendo Reveals New Mario, Zelda, Mario Kart, and More for Wii U
Mario, Zelda, and Yoshi are coming to consoles again. Nintendo unleashed a truckload of Wii U announcements as part of its latest Nintendo Direct briefing today, so let's not waste words and get right into it.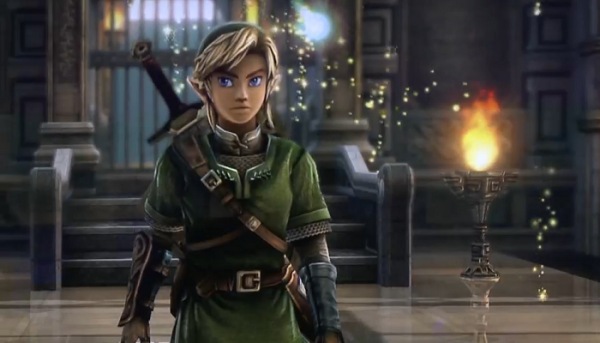 First, the games. Nintendo president Satoru Iwata was light on concrete details, but he did reveal that a new HD entry in The Legend of Zelda series is on its way. Zelda series producer Eiji Aonuma says that he and his team are "rethinking the conventions" of the series, which could mean less linearity between dungeons and possibly adding a multiplayer aspect to the game. The new Zelda seems to still be a ways away, however, so it'll likely be a while before Link starts up another new journey.
He will be starting up an old one, though. Nintendo also revealed that an HD remake of 2003 GameCube classic The Legend of Zelda: The Wind Waker is scheduled for release this August. That one will come with revamped controls to support the Wii U's GamePad controller.
The Legend of Zelda isn't the only longstanding Nintendo franchise that'll be returning, though. The company revealed that a new Mario title is in the works, and will debut at E3 (the Electronic Entertainment Expo) this June. It'll be a 3D installment – unlike the recently released, 2D New Super Mario Bros. U – and is being developed by same team that made Super Mario Galaxy and Super Mario Galaxy 2 for the Wii.
Joining Mario at E3 will be, well, Mario. Mario Kart, that is, as a new installment in the immensely popular kart racer will also debut at the show. Like the 3D Mario title, details were mostly kept scarce, but series fans should probably know what to expect by now.
Alongside that at E3 will be a new Yoshi game, which is being developed by the same team that made Wii title Kirby's Epic Yarn. Like that game, the new Wii U Yoshi title will feature a yarn and textile style aesthetic. Takahashi Tezuka, the man who has produced past titles like Yoshi's Story and Yoshi's Island, is said to be deeply involved in the game's development as well.
And even next to that will be the first look at the newest Super Smash Bros. title. It too will be shown in some capacity at E3, though a playable version may still be a ways off.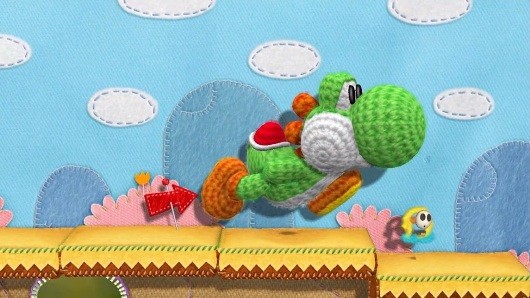 There's more. Other new Wii U titles that were shown during the briefing include Fire Emblem X Shin Megami Tensei, which looks to be a crossover RPG mixing the two classic role-playing franchises, and an unnamed project from developer Monolith Soft, which created last year's critically acclaimed RPG Xenoblade Chronicles. Wii U Party, a follow-up to the popular Wii party game, was revealed to be coming this summer too.
Nintendo also made mention of previously announced titles like The Wonderful 101, Game and Wario (which are both coming in the first half of this year), Bayonetta 2, and Pikmin 3.
As for the Wii U itself, it'll be receiving some upgrades too. Iwata said that the console will be receiving two software updates that will both be aimed at improving the system speed, something Nintendo had received multiple complaints about since the Wii U's launch. One will come in the spring to make software load faster, while the second will come in the summer to make getting back to the console's main menu quicker.
Also arriving with that spring update will be the Wii U Virtual Console. Like the Virtual Console for the Wii, it will allow Wii U players to play classic games from Nintendo's past systems. Only a selection of NES and Super Nintendo games will be available at launch, but the company says it will be adding Game Boy Advance titles at a later date. Prices for these games will be the same as they were on the Wii, and they'll be available to play on the GamePad's screen itself. Previously purchased Wii Virtual Console games will have to be repurchased to play on the Wii U, but they'll be available at a discounted price ($1 for NES games, $1.50 for SNES). A new Virtual Console title priced at $.30 will be offered each month to celebrate the original Nintendo console's 30th anniversary too.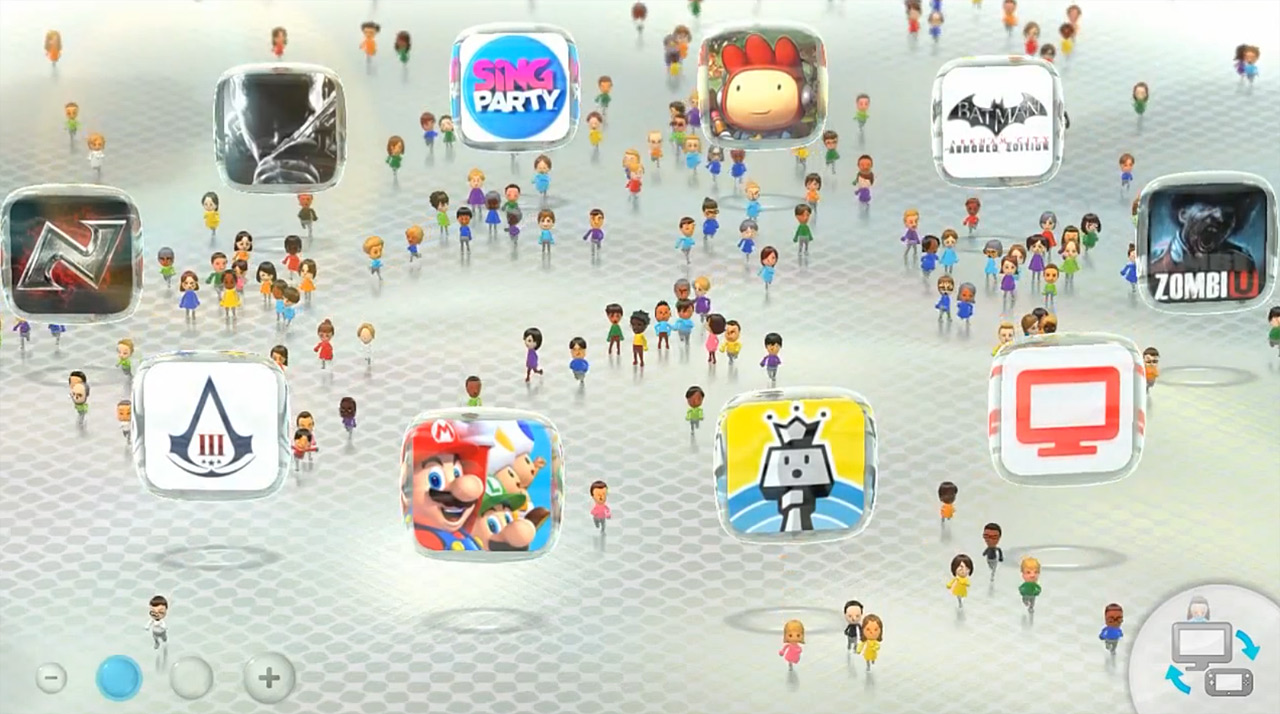 Finally, Nintendo announced that the Wii U's Miiverse online platform will soon be available on smartphones. The service will be browser-based when it launches this spring, but the eventual plan is to create a dedicated Miiverse app. Considering Nintendo's usual stubbornness when it comes to adapting to new technology – it just started selling HD console games late last year, remember – this seems to be a wise move, even if it's still a late one.
Absolutely none of these announcements are unexpected, but that doesn't make them any less promising for the Nintendo faithful. Nintendo may have rushed the Wii U out of the gate, but the fact that it is looking to rectify many of its earliest problems (a sluggish user interface, a dearth of must-have titles, a general absence of excitement, etc.) is a good thing for both the company and for players in general. With a veritable army of new consoles on their way (including the long-awaited Steam Box), Nintendo has to know that the pressure is on them to keep the Wii U relevant going forward. Today's announcements won't fix everything, and there's still a lack of promising new IPs, but this looks to be an alright start. A restart perhaps, but a start nonetheless.