Nokia Lumia 920 Official, Here's What's New and Exciting
The new Nokia Lumia 920 is official, and one thing is for sure, both Nokia and its software partner Microsoft are both serious about the mobile market and appealing to consumers with highly usable features rather than an impressive spec sheet.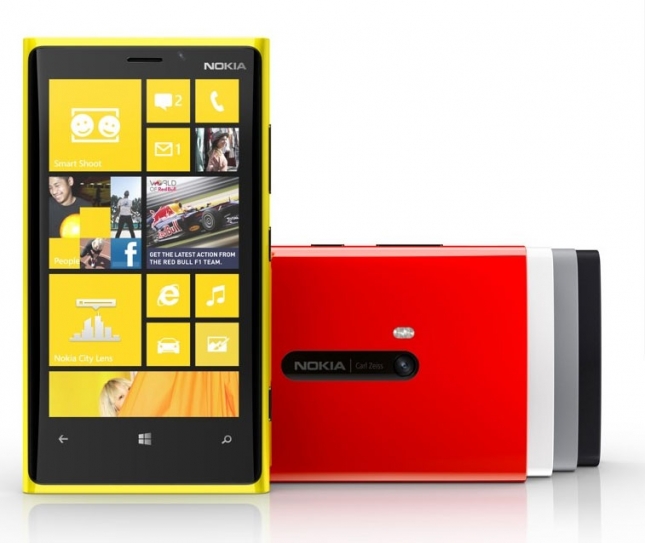 Both Nokia and Microsoft are clinging at the edges of the industry, which Nokia once dominated with Symbian-powered handsets, but has since ceded nearly market share to Apple, Samsung, and other Android device makers. For Microsoft, it entered late after abandoning Windows Mobile for Windows Phone 7 in 2010, and now Windows Phone 8, well after both Apple and the Google partners established iOS and Android, respectively. The new Lumia 920 represents what could be a make or break moment for the pair.
Features First
The new Lumia 920 hopes to muscle in with a handful of innovative and useful features. According to Nokia, the 4.5-inch display will have a new display technology called "PureMotion HD" that promises "better than HD resolution."  But since resolution isn't everything, Nokia is pushing its glare resistance. The Lumia 920 display will respond to overhead light and automatically adjust the color tone and brightness to cut through the glare. At the presentation, Nokia claimed you will be able to see the display even in the desert, which anyone who has ever used their smartphone at the beach knows would be an amazing accomplishment. We'll see if Nokia can pull it off.
That display will also feature what Nokia calls "Super Sensitive Touch" technology, which was developed by Synaptics. Finally, users will be able to operate their smartphone touchscreens with gloves on and/or with long nails. No other mainstream smartphone has that capability, and again, we'll see if it works as advertised when the phone launches sometime in Q4.
What Else?
Other Nokia Lumia 920 highlights include the PureView camera system which promises better picture performance and sharper images, even in low light, thanks to optical image stabilization. This "floating lens" feature is common with high-end cameras, but the Lumia will be the first major smartphone to have it, and it helps by keeping the lens steady even through minor hand vibrations and shakes. The Lumia 920 will also support wireless charging with a specialized accessory pad that supports the Qi wireless standard.
As for technical specs, the 4.5-inch display will have a resolution of 768 x 1280 (approximately 331 pixels per inch, about the same as the iPhone 4S), and the Lumia will sport 1GB of RAM, 16GB of internal storage, a dual-core 1.5 GHz Snapdragon S4 processor (many high-end phones now have quad-core chipsets), and a 2,000 mAh battery (it should last the day, according to Nokia). It will also support NFC for mobile payments and tap-to-share features, and it will run on 4G LTE networks. The PureView camera takes 8.7-megapixel stills. The Lumia will run Windows Phone 8 and ship in Q4, though no carriers, specific pricing, or release date were announced.
Lumia 820 Too
Nokia also unveiled the mid-range Nokia Lumia 820 Windows 8 smartphone. For more information on that, as well as a hands-on look at the device, please see the Nokia Lumia 920 hands-on coverage on Brighthand.