NORAD Tracks Santa with Bing This Year, Not Google Maps
Since 1955, the North American Aerospace Defense Command (or NORAD for short) has been tracking Santa Claus as he makes his way from the North Pole and drops packages off at every home on Earth each Christmas Eve. Since 2007, NORAD has been using Google Maps and Google Earth to keep tabs on the jolly old man each year as part of its popular NORAD Tracks Santa project. In 2012, however, that's going to change.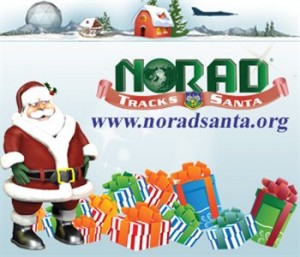 Now, NORAD has entered into a new partnership with Microsoft, and will thus be using Bing Maps to keep an eye on Saint Nick. Microsoft's Windows Azure cloud platform will be powering the tracker as well.
The split between Google and NORAD is said to be a mutual one, although the shift could be a big win for Microsoft. NORAD says that about 25 million people are expected to track Santa this year, whether that's through the program's Facebook and Twitter accounts, YouTube channel, email service, or variety of smartphone apps — which now include official Windows 8 and Windows Phone apps alongside the traditional iOS and Android ones. Eager trackers can, as always, watch Santa come to town next week, on December 24.
Source: Official Microsoft Blog