One In Ten Workers Have Over 10,000 Emails In Inbox
The shift to a more digital workplace may not be as convenient for the modern employee as initially thought, especially when it comes to dealing with overwhelming amounts of email. In fact, a recent study by software company Varonis reports that 10 percent of those in the workplace currently face as many as 10,000 emails in their inboxes altogether.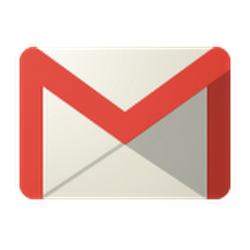 Varonis' report, which focused on employees' "digital habits and vices," goes on to say that almost a quarter of those surveyed receive anywhere between 100 to 1,000 emails per day, and that 40% spend at least a half hour per day just dealing with their mail overload. That's enough to add up to 120 total hours in email per employee every year.
This deluge of email is having a somewhat negative effect of workers' productivity, not surprisingly, as Varonis' report states that 43% of those surveyed become so overwhelmed with their inboxes that they end up taking a "virtual coffee break," scanning the Internet for news or other such areas of interest. However, most of those "coffee breaks" do not include surfing social media sites, as one in ten employees use Facebook on the job, while even less take to Twitter.
The report shows an expected but nonetheless startling trend that would appear to come hand in hand with how deeply intertwined workplaces are with the Web these days. While its burden can become a bit extreme for many workers, email in general certainly isn't going away any time soon. It seems that employees will either have to continue putting in the hours necessary to keeping their inboxes in tip-top shape — or find a new way of dealing with them entirely.