Sprint Promises Unlimited Everything 'For Life' with New Plans
Sprint is firmly rooted as the third-place carrier in the US, but today it hopes to gain more traction with its just-launched Unlimited, My Way and My All-In plans.
The former grants unlimited talk, text and data for $80 per month for a single line of service. (Unlimited talk and text costs $50, while unlimited data adds $30 on top of that.) Those who can manage with 1GB of data for their smartphone can alternatively pay $70 per month ($50 for talk/text, $20 for data).
The plan can work with both smartphones and feature phones—something Sprint is pitching as good for families–with a fully unlimited feature phone plan coming in at $60 per month ($50 for talk/text again, but $10 for data).
For the first three lines you add to the Unlimited, My Way plan, the base cost of unlimited talk and text goes down by $10. So, adding an additional line to a single plan costs $40 extra, while adding a third line costs $30 more. Each additional line from there will run you $20 more, until you hit the 10 line limit.
The My All-In plan, meanwhile, is a little easier to explain. It simply offers unlimited talk, text and data, plus 5GB of Sprint mobile hotspot usage, for a total of $110 per month.
Sprint's big promise with these plans is something it's calling the "Sprint Unlimited Guarantee," which, in the carrier's words, "guarantees customers unlimited talk (calls to any wireline or mobile phone), text and data while on the Sprint network, for the life of the line of service." Sprint says this lifetime guarantee will apply for both new and existing customers.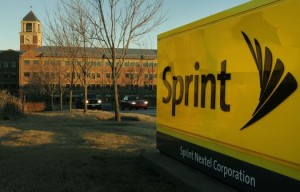 Essentially, you'd have to stick with Sprint and its sometimes sluggish coverage, but you'd be getting access to that coverage for as long as you want. Before today, Sprint's unlimited everything option cost $110 per month, so the changes here aren't insignificant.
The move could also be seen as a response to T-Mobile's recently-installed Simple Choice plans, which dramatically altered the way that fourth-place carrier does its business. Sprint's $80 unlimited everything plan will still cost more than the $70 unlimited everything plan that T-Mobile offers, but it won't charge users with the monthly device installment rates that many T-Mobile customers pay for buying their phones subsidized.
Either way, it would appear that both Sprint and T-Mobile are now offering plans that are notably cheaper than their equivalents on AT&T and Verizon. Getting an unlimited talk and text plan with 3GB of data on AT&T costs $120 per month, for instance, while an unlimited talk and text plan with 2GB of data on Verizon costs $100 per month. And neither have offered unlimited data for some time now.
Of course, the tradeoff is that both of those carriers generally have faster and more widespread coverage. But Sprint and T-Mobile look to be making strides in catching up to their rivals' stronger LTE networks, and, in T-Mobile's case, are offering special programs like Jump to further entice new users. For now, though, it would seem that there's going to be some increased competition in the wireless space—something that will hopefully benefit consumers in the long run.
Source: Sprint