The Technologies of Tomorrow: EmTech 2012 at MIT
We've seen the future… or at least what the engineers and innovators at the companies that will be driving it in areas such as energy, communications, entertainment, and data think will be the future. This, at EmTech 2012, a yearly conference held at the Massachusetts Institute of Technology, put on by the University's esteemed Technology Review.
The Future of Cellular Tech
Qualcomm, one of the many sponsors, gave a presentation on the future of wireless and cellular technologies. The executive vice president and CTO of Qualcomm, Matt Grob, spoke about advancements, which could change the landscape of wireless and cellular technology.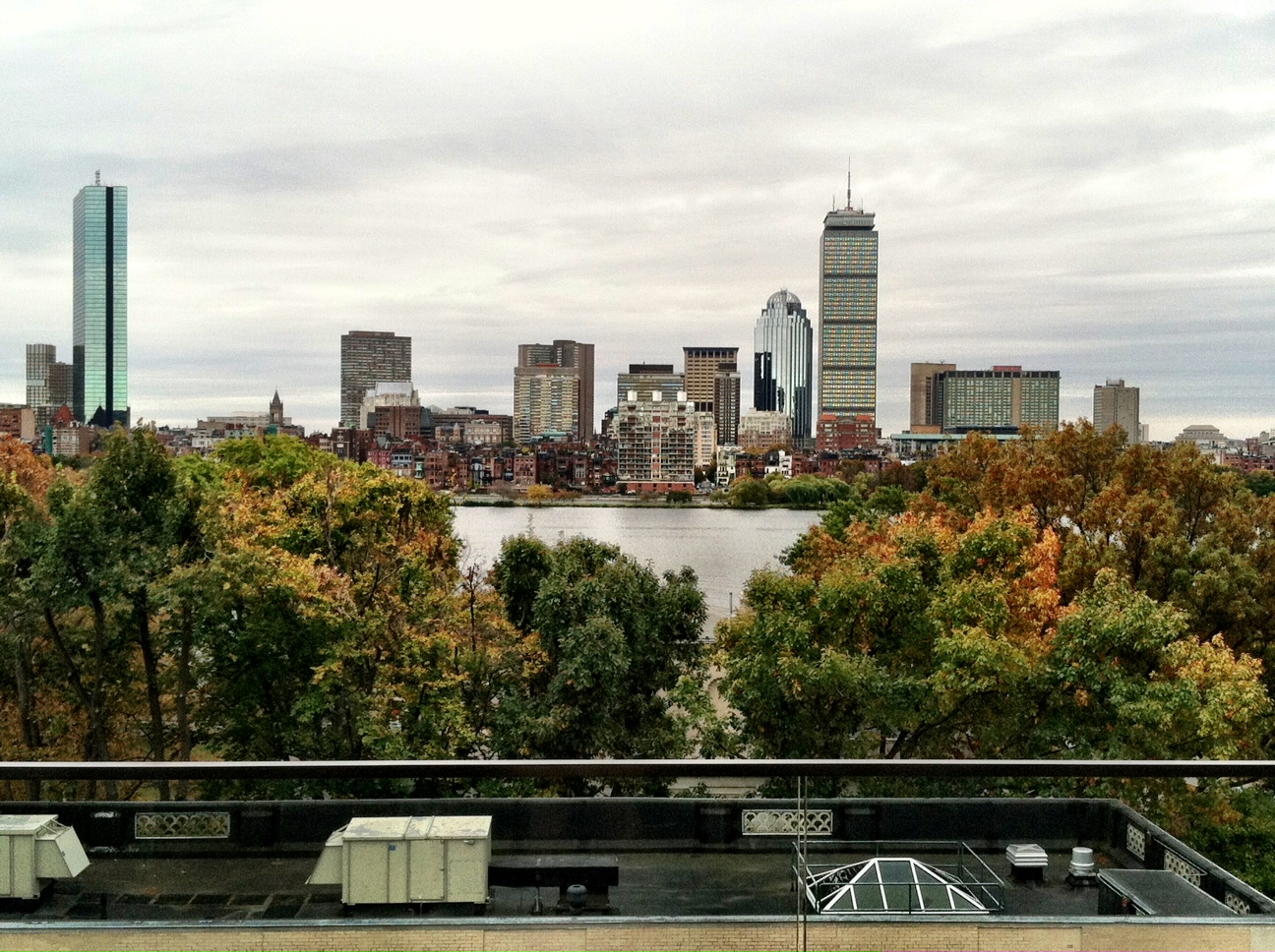 As he noted, cellular signals generally come from towers outdoors, however, most cellular data is consumed indoors; where signals can weaken and occasionally go dead. Qualcomm is looking to change this by bringing cellular signals inside, with small cell technology built into bay stations, which once widespread, will create a strong outdoor signal through densification. This requires people widely adopting this technology and also developing strategies for managing the cost of supporting these bay stations, especially since people outdoors could access the signal.
Facebook and Big Data
Two data scientists from Facebook, Eytan Bakshy and Andrew Fiore, later gave a presentation on how social media has changed the landscape of collecting data for social sciences. Utilizing social networking sites, such as Facebook, researchers are able to pull information on how users connect with one another, which helps them quickly understand how humans interact, both online and offline.
These presentations were centered around a segment titled the Personal Implications of Big Data, which also included a presentation by Duncan Watts, a principal researcher at Microsoft Research, on how social networking has changed social science research. Shane Green, co-founder of Personal, gave a presentation regarding how people can gain more control over their social networks and digital information through the services offered by his company.
Energy
The segment Powering our Future included presentations by Dow Chemical Company and Intellectual Ventures regarding the future of energy in America, as well as the world. It also focused on the major strides in solar technology by Alta Devices. The future of solar technology involves smaller cells and the capabilities to power mobile devices using solar powered covers. It was also noted that this technology could help bring more technology to developing nations without increasing demands on energy.
Digital Entertainment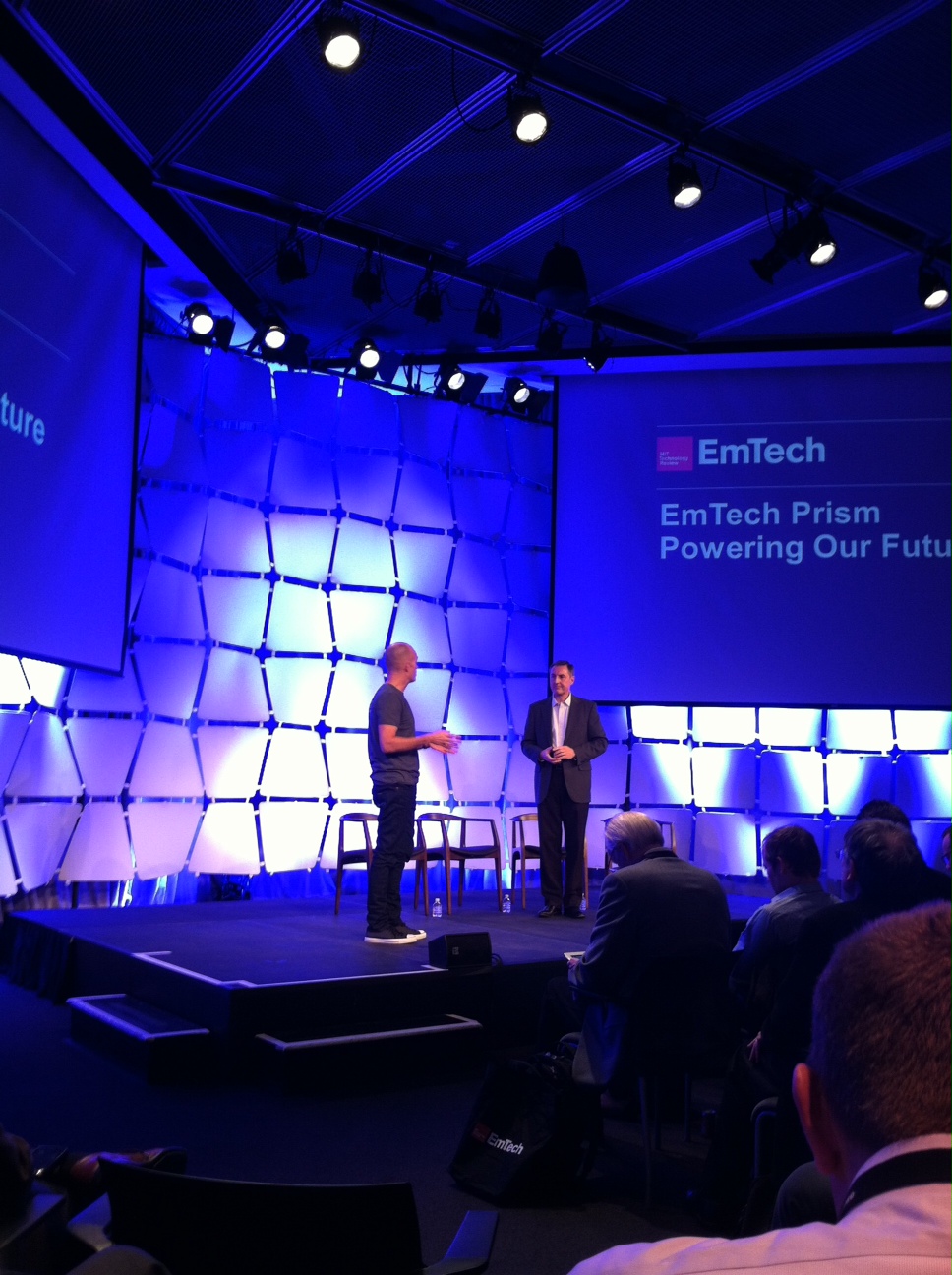 Charles Dages, EVP of emerging technology at Warner Bros. Home Entertainment Group, spoke about entertainment over the last decade, and the drastic shift that has taken place when it comes to technology for movies, shows, and games. He spoke about the ongoing restoration process of every movie in the Warner Bros. Archives, as well as the conversion to digital film technology. Dages showed pictures of the data warehouses and spoke about how Warner Bros. also utilizes over one petabyte of cloud storage.
Stephen Quale from Warner Bros. spoke about the technology behind major motion picture action scenes, such as exploding bridges, and what goes into to strategically filming such scenes and how that changes for each movie.  The panel on Entertainment technology, ended with a Q&A session with the Warner Brothers executives, who brought up how advancements in the next 10 years should be just as exciting.
The EmTech conference brought up some interesting ideas in terms of future technologies, and showcased how most industries now rely on new innovation and technology to move forward. The implications of technology is also a main focus at EmTech, emphasizing what technology can bring to a field, both negatively and positively. MIT Technology Review has created an event that brings different fields together to talk about how technology has impacted each industry and what the future holds in terms of innovation and progress.